Employee workshop on financial management for RMG workers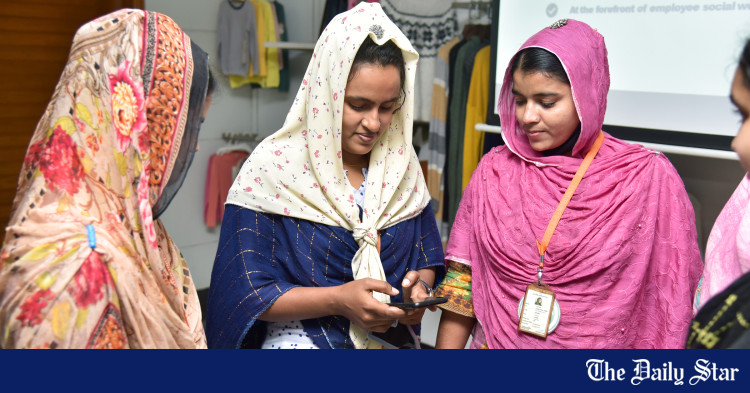 Financial wellness platform Wagely Bangladesh held its sixth "wage day" this week at the premises of clothing manufacturer SQ Group.
More than 2,300 workers participated in the two-day activity, which is a central part of Wagely's efforts to increase workers' financial resilience, according to a press release.
By conducting financial health surveys, workshops and sweepstakes, Wagely motivates participating workers to learn about the importance of personal financial management and how they can improve their financial health.
The platform is working with the United Nations Capital Development Fund on a pilot project to develop individualized financial wellness services that help garment workers, especially women workers, become more financially independent.
Over the past year, Wagely has partnered with some of the biggest apparel manufacturers including SQ Group, ICC, Desh Garments, Ha-meem, Triple Apparels, Khantex Fashions and Zaber & Zuber Fabrics.
"Talking directly to workers in factories allows us to more effectively explain the concept of financial health and money management," said Amrita Vir, Acting Country Director of Wagely Bangladesh.
Shahriat Hossain, Managing Director of SQ Group, was present.