Lyndhurst Financial Management Annual Conference a Huge Success | Local News | New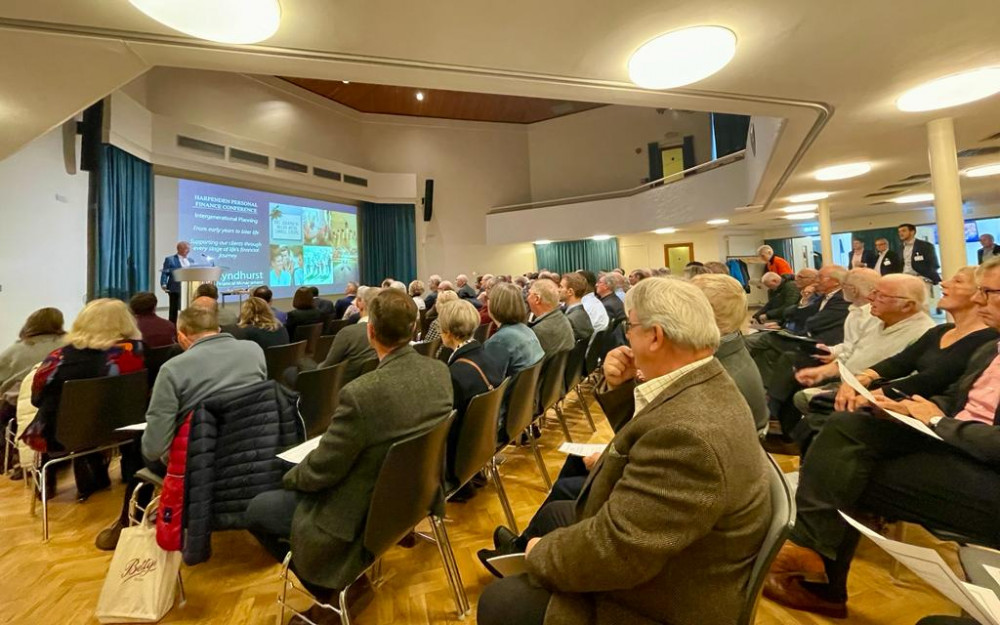 Lyndhurst Financial Management's third annual conference was hailed as a huge success.
Our region's renowned financial experts with offices in Hitchin and Harpenden hosted the highly anticipated event on Friday at the Rothamsted Research Conference Centre.
The conference beat previous attendance figures with a record number of attendees in attendance.
Speaking to Nub News, Lyndhurst's highly regarded COO Adam Cook said: "It was great to have so many people attending our Harpenden Personal Finance Conference – Intergenerational Wealth Transfer – especially those who made the slightly longer journey from Hitchin and surrounding areas.
"Feedback has been overwhelmingly positive. I have enjoyed speaking with people after the presentations and hearing their thoughts on a variety of topics including estate tax planning, using business assistance, caring for later and the current economic climate.
"This was our third conference and attendees agree it was our biggest and best to date.
"All speakers did a fantastic job and I thank them for their input on behalf of Lyndhurst and the attendees who said how much they enjoyed listening."
The intergenerational theme of this year's conference was particularly relevant after the past two years of global and personal uncertainty that we have all experienced, allowing participants to reflect on the variety of financial solutions available to people of all ages and backgrounds. horizons.
"It was interesting to hear the views of Hitchin and Harpenden MP Bim Afolami on the investment needed to help solve energy crises and build a sustainable future and answer questions from the audience on other key topics ,added Adam.
Lyndhurst will be editing videos of the day's presentations and posting them to our website for anyone who was unable to attend – see Nub News for more soon.