National Cathedral Spending Against Public Financial Management Act – Seth Terkper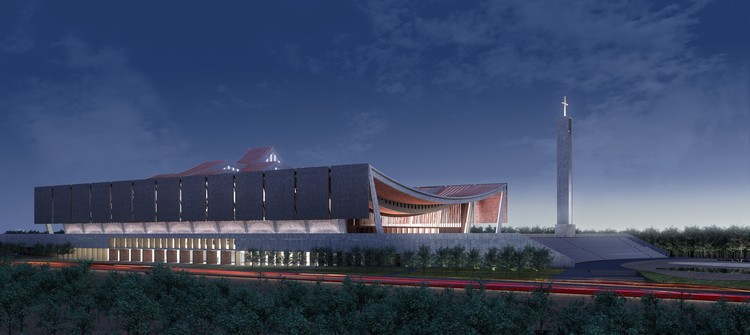 Former finance minister Seth Terkper has raised concerns over the government's decision to facilitate the construction of the national cathedral with public funds without parliamentary approval.
According to him, the government's spending on the project is against the spirit of the Public Finance Management Act.
For the past week, North Tongue MP Samuel Okudzeto Ablakwa has accused the government of misappropriating public funds to facilitate a project he propagated as a personal and private pledge.
So far, the MP for North Tongu has released documents showing that an amount in the region of GH₵200 million has been distributed for the construction of the project.
These funds, he said, were distributed without resorting to parliamentary processes or strict public procurement practices.
But Mr. Ken Ofori-Atta rejected the claims.
In an interview with the state broadcaster, Mr Ofori-Atta said only a small part of the government's annual budget was spent on the National Cathedral.
"The government has spent around GH¢30 billion in terms of our expenditure. I think this year we spent at least GH¢25 million on the National Cathedral, which is one thousandth [of the budget]," he stated.
However, Mr. Terkper does not believe the explanation.
Addressed exclusively to JoyNewsthe financial expert said that this decision was wrong.
"It is only Parliament that can pass the Appropriation Act and looking at the schedule, where the appropriation is made to the various ministries and the like, you will not see the cathedral under any ministry.
"It is therefore against the spirit of the Public Financial Management Act to facilitate this transaction," he added.
Background
The construction of the cathedral fulfills a promise President Akufo-Addo revealed he made to God before winning the 2016 election.
In 2019, Finance Minister Ken Ofori-Atta said the construction of the National Cathedral would cost more than $100 million.
It has since been amended to $340 million.
Already, the government has demolished all structures on the proposed site to build the Ridge National Cathedral in Accra, and work is progressing.
Its commissioning is also scheduled for March 6, 2024.
The 5,000-seat auditorium project will also bequeath the country a graceful national park for all Ghanaians, bring new skills, technologies and jobs to the country and serve as a beacon for domestic, regional and international tourists.